Nania Demerdjian
Director of Administrative Services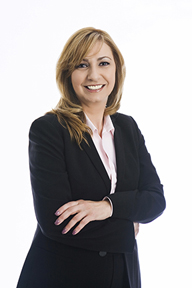 Nania provides leadership and support for business and financial management activities. She is directly responsible for administrative activities of the company's corporate office, preparation/analysis of annual operations budget, financial forecasting and cost reporting and overall management of human resource activities.
Prior to joining the organization, Nania was an Administrative Director for a multination telecommunication corporation headquartered in Australia responsible for managing and directing the financial and business development activities in support of corporate growth.
Nania received her Bachelor of Science degrees in Business Administration and Business Management.
About Us