Education
San Gabriel High School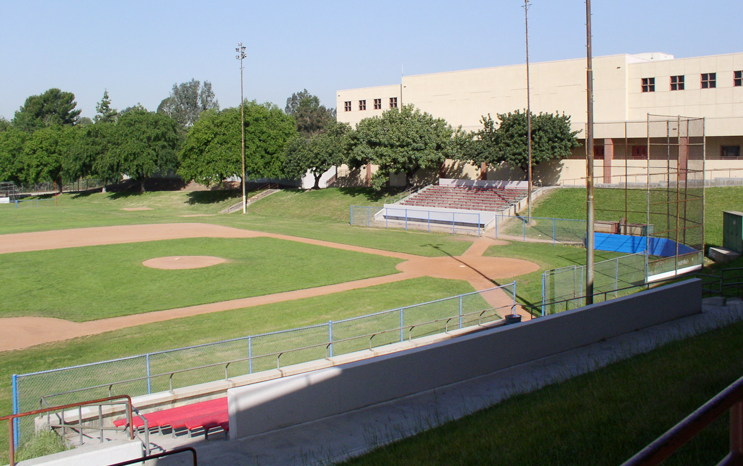 As added value, the client also benefits from lessons learned
The planned renovation of San Gabriel High School included extensive work at all their sports facilities, which was going to impact their boys and girls sports programming. Learning from the successes of its other high school sports facilities renovation project with BRJ, the District was experienced to act decisively, delegate decisions, and effectively contribute to the success of the project. This left the District confident in the project and in BRJ.
Description
Modernization of softball/baseball fields, football stadium, girls' gym, auditorium and campus wide mechanical, electrical and plumbing upgrades.
Challenges
Existing conditions pose challenges, electrical design inconsistent.
BRJ's project role
program, project, and construction managers
Project value
$20 million
Project completion date
July 2011
Construction type
modernization & restoration / interiors / site improvements
Partners
Planners: BRJ & Associates, LLC
Program Manager: BRJ & Associates, LLC
Project Manager: BRJ & Associates, LLC
Construction Manager: BRJ & Associates, LLC
Architect: LPA, Inc., Rick Musto, Consulting Architect
Contractor: The Nazerian Group
Agency: Division of State Architect (DSA)
Client
Alhambra Unified School District Alhambra, CA