Arts/Entertainment/Sports
Stadium Renovation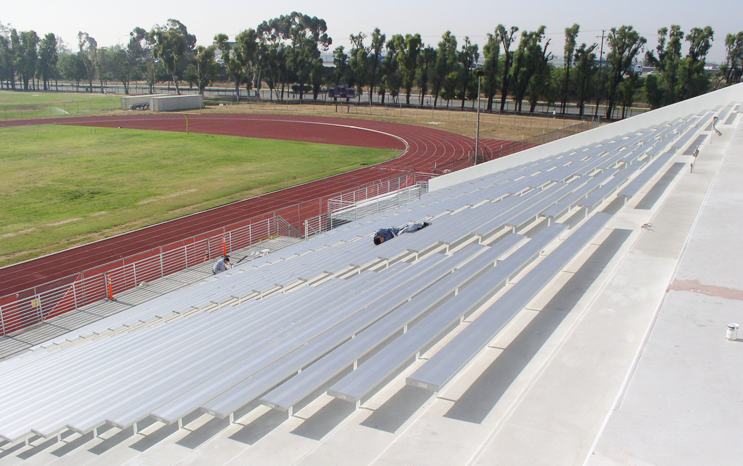 Foresight is not always enough to ensure the success of a project
At bid time, the design documents were not detailed to the press box portion of the retrofit in the Stadium at Compton Community College. But BRJ planned in advance to seek approval through DSA for a design-build delivery, and as a last resort, to de-scope and re-phase the completion of the press box. However, there was no plan for the primary contractor who was suffering their own financial setbacks and having difficulty finishing the project. It was up to BRJ and the Construction Managers to continuously motivate the contractor to ensure completion of the project.
Description
The existing stadium required structural upgrades for seismic safety. Accessibility features were added, including ramps to both ends of the bleachers and a wheelchair lift to the center section of seating. A new press box was designed as a pre-engineered structure to be placed at the top of the Stadium. Remodeling under the Stadium included upgraded restrooms, food service, and operational storage and support spaces.
BRJ's project role
Planners, Program and Project Manager
Project value
$1,000,000
Project completion date
April 2006
Construction type
new construction / modernization / site improvements
Partners
Planners: BRJ & Associates, LLC
Program Manager: BRJ & Associates, LLC / Vanir
Project Manager: BRJ & Associates, LLC / Vanir
Construction Manager: D.E. Barnhart / Black IPO
Architect: RAW International
Contractor: Minco Inc.
Agency: Division of State Architect (DSA)
Client
Compton Community College District Compton, CA